2010s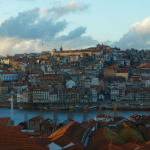 A Year in Port
The finale of InCA's trilogy of feature documentaries on wine. This time we journey into Portugal's Douro Valley to explore the mystery and complexity of the world's oldest official wine appellation with four award-winning houses.
San Francisco Symphony Musicians
A series of five short films following members of the San Francisco Symphony, to reveal their passions in life.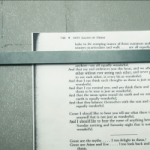 Arion Press: Creating the 100th
A unique publisher in San Francisco still creates each book the way Gutenberg did, from casting the lead type to stamping the gold foil on the cover. This is their 100th.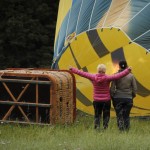 A Year in Champagne
How do they make the world's most famous wine? The second of InCA's wine trilogy takes you behind the scenes of a mysterious and fascinating process.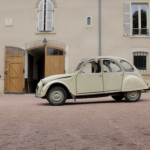 A Year in Burgundy
InCA's first cinema documentary highlights all the drama of the four seasons in a wine-maker's year: storms, family celebrations, laughter and sheer hard work.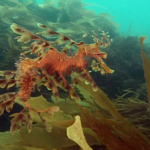 Journey of the Universe
An Emmy-winning 57-minute roller-coaster ride through the last 14 billion years: hosted by Brian Swimme and set on a Greek island, with stunning special effects.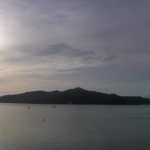 Reinventing Yourself
The inspiring story of five ordinary middle-aged Americans who made the decision to change their lives, and set new goals for themselves and their communities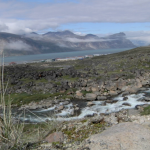 Deep Waters
How does it feel to live at the very edge of civilization? This 10-minute film, for the Canadian Regional Development Authority, explores the life of Inuit fishermen.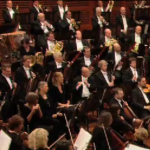 Keeping Score, the Finale: Gustav Mahler
This haunting film tells the story of Gustav Mahler's tragic life, illustrated by his music. Presented by Michael Tilson Thomas and the San Francisco Symphony.
2000s

Keeping Score: The Second Series
Three films for PBS and international distribution, featuring the music of Berlioz, Ives and Shostakovich, shot on location in Europe with Michael Tilson Thomas.

Powering Up
A series of lively 60-second interstitial Public Service Announcements for PBS, promoting alternative energy, sustainable lifestyles and organic food.

Recreating America: Creativity and Learning
Nationally distributed PBS special, investigating the importance of creativity in education, from pre-school to twelfth grade: stories of challenge and success.

Clean Fish: from Loch Duart to Guaymas
A series of short stories, created for a sustainable fishing company, illustrating what can be achieved, to feed the world's people while preserving the oceans.

Keeping Score: the First Series
Presented by Michael Tilson Thomas and the San Francisco Symphony, these 3 films feature Aaron Copland, Beethoven's Eroica and Stravinsky's Rite of Spring

Global Warming: The Signs and the Science
Co-produced with Stonehaven Films of Montreal, this 90-minute special on climate change, was hosted by Alanis Morisette and filmed in eight countries.

The Power of the Sun
A one-hour documentary for PBS on the physics and potential of light and solar power, hosted by John Cleese and featuring Nobel-prizewinner Dr.Walter Kohn.

John Cleese's Wine for the Confused
Comedy and education join hands in this Food Channel special, starring John Cleese: a beginner's guide on how to deal with fancy wine and snooty sommeliers.

One Bite of the Apple
A whimsical portrait of Winston Churchill's grand-daughter, artist Edwina Sandys, whose work adorns UN Headquarters, cathedrals and the homes of the famous.

Keeping Score: The Making of a Performance
ASCAP-Award-winning pilot for a new series, starring Michael Tilson Thomas and the San Francisco Symphony, interpreting Tchaikovsky's Fourth Symphony.
Unforgivable?
Pilot film for a PBS series on Forgiveness, featuring The Dalai Lama and Richard Gere, and re-telling the shocking stories of ordinary people with much to forgive.
Surviving September 11th
A half-hour special for Public television, featuring the devastating effects of 9/11 on one New York family. Co-produced with UCLA Center for Community Health.
Stories of Hope
A 30-minute instructional video on unexplained medical remissions from cancer, created in partnership with the Institute of Noetic Sciences in California.
Coming of Age
An 8-minute signature film created for Copia – the American Center for Wine, Food & the Arts in the Napa Valley, with Robert Mondavi and other wine stars.

2001: HAL's Legacy
60 and 90-minute Specials about the future possibilities of Artificial Intelligence, featuring Arthur C. Clarke and based on Stanley Kubrick's famous film.

The Final Hours: Amelia Earhart's Last Flight
An epic documentary recreation of Amelia Earhart's fateful 1937 round-the-world journey, shot in 19 countries, co-produced with the Smithsonian Institution & PBS

The Promise of Play
A three-part national PBS series about the importance of play in adult life: it fosters creativity, reveals our personality and binds communities: featuring Jane Goodall.
1990s

Africa's Children
Clients: Thomas Gale Trust/InCA Africa/PBS Documentary special about teenage girls in Kenya: their problems and triumphs. For distribution in US, Europe and Africa (Co-producer/co-writer)
Inner Journeys: Ethiopia
Pilot for a series of travel videos to exotic destinations (the underground churches of Lalibela and tribal holy lands), focusing on the spiritual quest of the participants.
For the Defense
Ten-minute dramatic corporate video on the future impact of technology on the practice of law, commissioned by the Defence Research Institute
Le Cassoulet
Three versions of a promotional video and TV commercials for the cuisine of the South-West Region of France, shot entirely on location.
Electric Minds
Corporate launch video for a new online community, with state-of-the-art graphics and interactive website, featuring tech-world guru Howard Rheingold.

Pulling Out All the Stops
PBS music special, celebrating the Centennial of the American Guild of Organists featuring pipe organs in concerts, theaters and churches all over America.
T.H.E. Course
Public Education film on AIDS and HIV created for commercial clients Glaxo Wellcome and advertising agency Foote Cone & Belding/True North.
Global One
Launch video for new international telephone consortium Sprint/France Telecom/Deutsche Telecom, created for clients The Shandwick Group.
V-R Cybercampus
World's first combination of virtual reality and teleconferencing, launched in kiosks on campuses throughout California and Nevada Clients for Levi Stauss & Co.
Our Fragile Fortress
60-minute documentary special on the potential spread of TB and other infectious disease in urban centers of the US: filmed partly in Rikers Island Jail, NYC.

The Heart of Healing
Two versions of a multi-part series, featuring connections between psychology and healing, filmed in twelve countries worldwide. Hosted by Jane Seymour.
Apple Global
Fifteen-minute global presentation tape (several versions) to announce the restructuring of Apple Computer Inc and the launch of Power Book laptops.
Dangerous Years
One hour special on the Cold War in the 1950's, featuring Presidents Nixon, Bush, and Reagan, CIA and KGB operatives. Hosted by John Chancellor of NBC.

Things to Come
Thirteen-part series on possible scenarios for the future, with dramatic re-enactments, shot in Europe and the US, created for worldwide distribution.
Imagine This World
Two versions of a half-hour PBS special, featuring two girls with cerebral palsy. Co-produced with the National Foundation for People with Disabilities.
1980s
Little by Little
The world's first film on the revolutionary new science of "nanotechnology." Winner of the International Science Film Festival Jury Prize and other awards.
Minidragons
A film on the future of Hong Kong, part of a series of four documentaries including South Korea, Taiwan and Singapore, for NHK/Japan, Film Australia & PBS.
We the People
A four-part live-action series with Peter Jennings, celebrating the bicentennial of the U.S. Constitution, co-produced with PBS and the American Bar Association.
The West of the Imagination
A series of six drama-documentaries on the history of the American West, as it was painted and mythologized by artists, photographers, novelists and film-makers
Pre InCA
The Living Body
3 episodes of major series on the human body, hosted by Dr. Christian Barnard.

The Heart of the Dragon
3 episodes of twelve-part series on China with Robin McNeil and Jim Lehrer.

The Hero's Journey
A video and TV special on the life and works of Joseph Campbell.
The Communications Revolution
A 3-part series on the history of human communications, with Arthur C. Clarke.

Cosmos
Senior Producer and Director of the original thirteen-part series, with Carl Sagan.

Connections
10-part series on creativity, inventions and technology starring James Burke.
The Age of Uncertainty
13-part series on history of society and economics, with John Kenneth Galbraith.
The Sunday Debate
Three BBC 12-part studio series on major social issues, hosted by Sir Robin Day.
Children of the Way
BBC film on the problems facing young Muslim girls, with David Attenborough.
The Ascent of Man
13-part series on the history of science and civilization, with Jacob Bronowski.
Germany: A Hundred Years
10-part series on the story of Germany from Bismarck to Hitler and the Berlin Wall.
So You Think You're a Good Husband/Wife
Two studio entertainment/information specials on marriage, featuring Brian Rix.
Seven Seconds to Run
Docudrama, recreating the work of Britain's bomb disposal squads, facing the IRA.